AG candidates cast their votes
Shortly after 7:30 a.m. this morning, Republican attorney general candidate David Freed could feel pretty confident that he had two votes in the bag.
He, his wife, and their three children were at their polling place in Camp Hill, Cumberland County, where Freed cast his ballot before several brief vists to voting spots in Chester, Berks and Lancaster counties.
Speaking afterward outside the polling location -- which also used to be his children's elementary school -- Freed said he was pleased with the effort his team put into the now-ending campaign.
"The closing arguments are in, and we're waiting for the jury to come back," he said, shaking hands and thanking voters as he answered questions from reporters. "It's going to be a good day."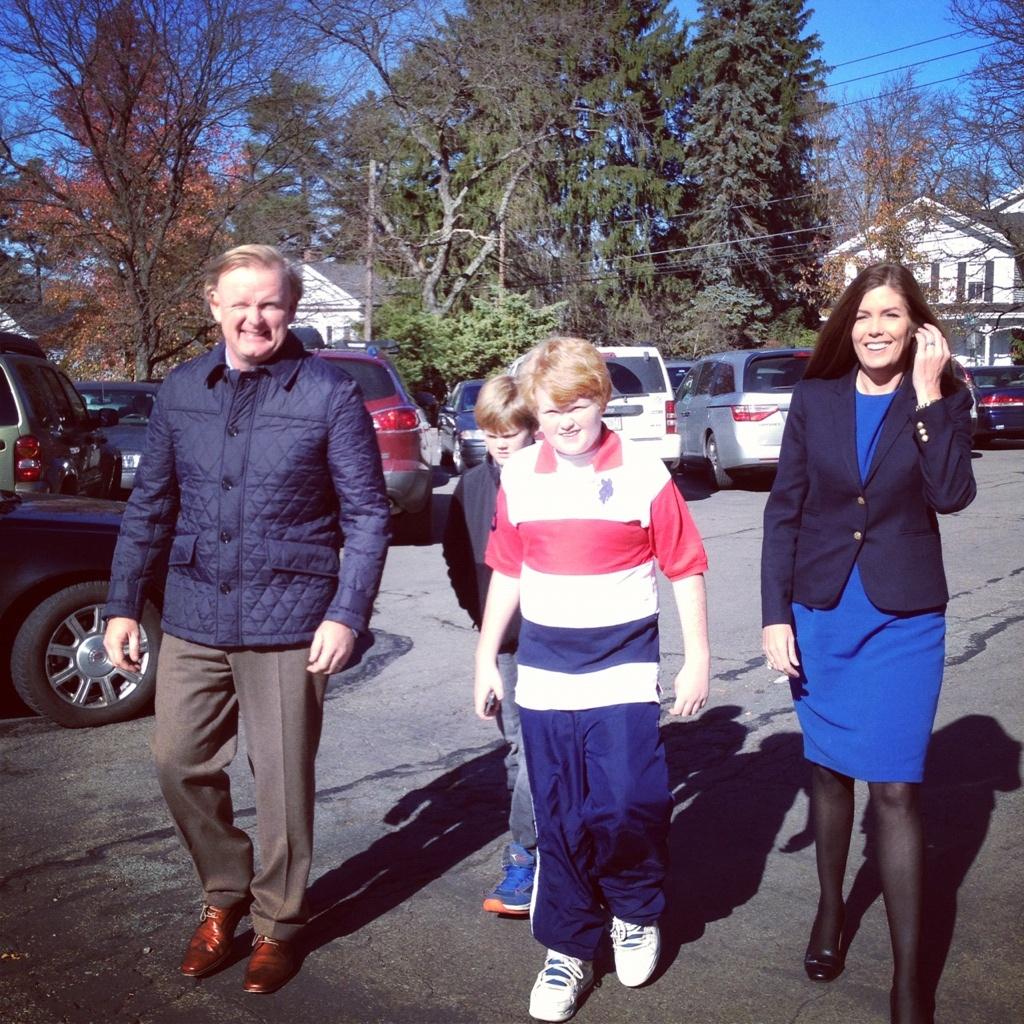 He said he learned a lot travelling the state and meeting people over the last 11 months, adding that he saw a lot of enthusiasm from voters during the final sprint.
"We last went for a Republican presidential candidate in 1988, which was my first election," Freed said, adding that he voted absentee from college that year.
"I've been pretty heavily involved in every [election] since, and it's an incredible amount of energy that's out there ... I think it's going to be close everywhere."
Democratic attorney general candidate Kathleen Kane also voted this morning near her Scranton area home, with her husband and two sons in tow, according to her Twitter feed.
She'll be holding an election night party in downtown Scranton, while Freed will be awaiting returns at a hotel in Camp Hill. We'll have updates from both locations this evening.