Voter ID lives on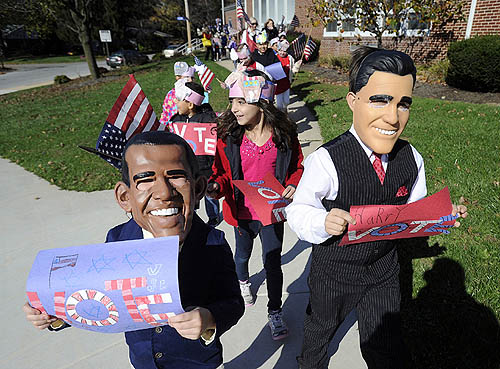 Opponents of Pa's voter ID law said the state's continuing promotional campaign after the law was suspended in early October would confuse voters, but a judge shot down their attempt to halt the campaign. Looks like poll workers are confused too.
The lawyers at Election Protection say they're getting reports from Pgh and Philly voters being told that they need photo ID to cast a ballot -- but those complaints aren't being lodged with Allegheny County elections chief Mark Wolosik. Mackenzie Carpenter and Paula Reed Ward have the overview on the bumps in the road today, including a machine in central Pa that was switching Obama votes to Romney.
Kids at Pitt are getting frustrated at long lines and instructions to vote by provisional ballot if their registrations can't be found, reports Lauren Daley at the Pittsburgh City Paper.
Romney, Ryan and Biden all stopped in Cleveland today: The Blade says the biggest story entering election day were poor early voting numbers for Democrats.