Santorum's (almost) PSU archive addition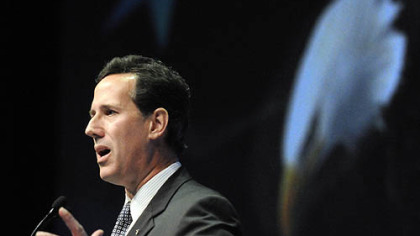 While Rick Santorum said recently that his alma mater, Penn State University, rejected his effort to donate his personal papers to their archives, a Nittany Lions spokeswoman now has an alternative account.
The 2012 Republican presidential contender and the commonwealth's former U.S. senator told the National Review Online last week that he offered his papers to the school's collection, which includes those of JoePa and others.
"I don't know where they are now," Santorum told the publication."Off in a warehouse or something. They didn't want 'em."
In a post this afternoon, however, the State College blog Onward State quotes PSU spokeswoman Lisa Powers saying the university remembers the discussion differently.
"In early 2007, our library was asked about the possibility of archiving Senator Santorum's official materials," Powers said. "Discussions never got beyond this initial phase. We did not turn down his papers."