DePasquale names transition team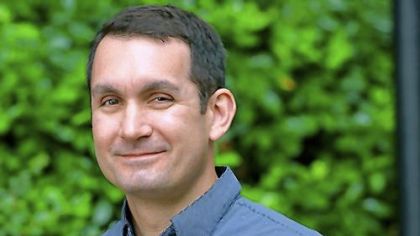 The auditor general-elect won't be sworn in until January, but this morning announced his transition team for managing that process.
In the release, the soon-to-be fiscal watchdog emphasized that no taxpayer funds would be spent on his transition efforts.
His co-chairs are Joe Powers, a former top staffer in the state Department of Environmental Protection, where DePasquale spent three years, and Dave Myers, who served in senior management positions in the Rendell and Casey administrations.
His campaign manager, Liz Wagenseller, will be staying on as a co-coordinator for the transition, with Suzanne Itzko, a former deputy secretary for the Department of Transportation, as the other co-coordinator.
A number of the other high-profile names have ties to the Gov. Ed Rendell era, including David Sweet — who was Rendell's 2002 campaign manager and executive director of his transition team — and Chuck Ardo, a former Rendell campaign and gubernatorial spokesman.
Mary Soderberg was state budget secretary at the end of Rendell's tenure, and Abe Amoros also was a Rendell spokeman.
The list of committee chairs and other members can be found after the jump:
• Abe Amoros, former DePasquale campaign chairman
• 
Chuck Ardo, a West Shore based communications consultant
• Charlie Bacas, a former Cabinet office under Gov. Casey and co-founder of software tool company
• Joan Benso, President and CEO, Pennsylvania Partnerships for Children
• Neal Bisno, President of SEIU Healthcare Pennsylvania and Secretary-Treasurer of the SEIU PA State Council
• Ron Boston, Director of Government Relations, Triad Strategies
• Stuart W. Davidson, attorney at Willig, Williams & Davidson, representing labor unions and employee benefit plans
• Ron Deibert, former deputy auditor general
• Gerald Lawrence, attorney who represents institutions and individuals ranging from Fortune 100 companies to small businesses to individuals and is General Counsel to the Pennsylvania Democratic Party
• John Lori, controller for Vision Resources of Central Pennsylvania
• Cathy Myers, faculty member at Alvernia University
• Tony Ross, President of United Way of Pennsylvania
• Adrian E. Shanker, President of Equality Pennsylvania
• Mary Soderberg, former Budget Secretary, currently adjunct faculty at the Fels Institute at the University of Pennsylvania
• David Sweet, attorney and former member of the Pennsylvania House of Representatives
• Jim Wansacz, Chairman of Lackawanna County Commissioners
• Tom Weaver, former Executive Deputy Secretary of the Commonwealth