The most important New Year's Eve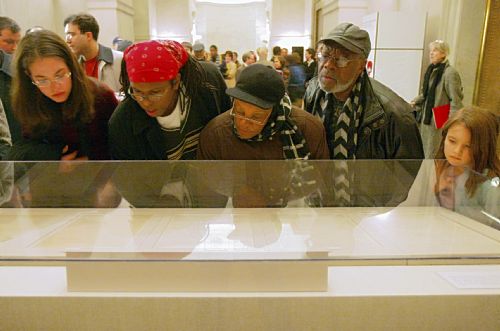 Today is the 150th anniversary of Abraham Lincoln signing the Emancipation Proclamation. P-G executive editor David Shribman has the story:
Pilloried publicly by his opponents, ridiculed privately by his allies, weary of war, wracked with worry, but possessed of an inner compass that pointed toward justice, Lincoln took two steps that made Union victory all but inevitable.
In the course of one New Year's Eve, Lincoln fractured the South and convinced Great Britain -- whose need for Southern cotton had prompted it to contemplate aid to the Confederacy -- that the president who in his first inaugural address spoke of the "better angels of our nature" was placing his country firmly on the side of the angels.
The Emancipation Proclamation accomplished little but signified much. It freed slaves held in territory over which the Union government in Washington had no power. But it set in motion the transformation of the Civil War from a struggle over secession to one over slavery, a process that would be accelerated by Lincoln's address in Gettysburg 11 months later.