Guy Costa joins Peduto team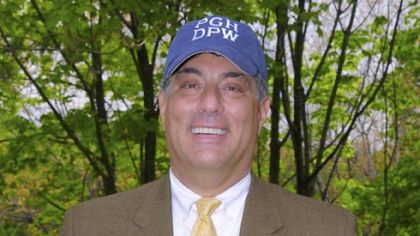 Bill Peduto's mayoral campaign has tapped Guy Costa -- a former city Public Works director -- as campaign manager. Former Courier/Business Times reporter and Rendell administration exec Sonya Toler is communications director.
Said a Peduto news release:
I'm pleased to announce that Guy Costa will be my Campaign Manager. Guy has been instrumental in Pittsburgh's politics and government. He played a critical role in three victorious mayoral races and led Advance Operations teams for three presidential campaigns in Pittsburgh. Guy worked on city and county infrastructure for nearly thirty years under Mayors Murphy, O'Connor and Ravenstahl. As Public Works Director, he oversaw the merger of the former General Services Department and Engineering Department. During his tenure, he revamped refuse collection and cut the number of city vehicles. He helped move the city forward by constructing bike lanes and ensuring that Pittsburgh put on its best face for an international audience during the G20 Summit. And, he did it all while running his department under budget. Most importantly, Pittsburghers knew that they could count on Guy -- a tireless worker -- day or night.
Additionally, Guy spent four years running the Pittsburgh Parking Authority. Guy is currently the assistant director of the Allegheny County Economic Development Department. Allegheny County Economic Development (ACED) coordinates development initiatives. They partner with government agencies, community-based organizations, foundations and businesses. As the lead economic and residential development agency for Allegheny County, ACED works on everything from helping residents achieve their dream of home ownership to recycling brownfields. Guy will be taking a leave of absence from ACED to work on the campaign.
The top campaign staffers for rivals Luke Ravenstahl and Michael Lamb are listed here.