Toomey in town; mayoral forum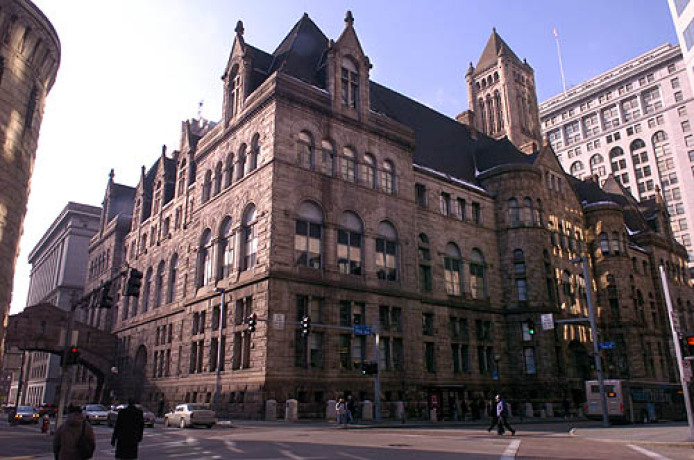 Good morning.
US Sen. Pat Toomey is in town today to an award from the National Association of Manufacturing. More on that later.
Yesterday, Pittsburgh's three (Democratic) mayoral hopefuls squared off in their first forum of the campaign. Jim O'Toole was there:
Some of the sharpest exchanges in a generally civil forum came as the candidates discussed controversies involving the police. City Councilman Bill Peduto charged that recent incidents, including the failed follow-through on a 911 call that preceded the shooting death of Ka'Sandra Wade.
"It all starts at the top, whatever organization you're in; you need strong leadership," Mr. Peduto said.
"What the people of the city demand and what they want out of this government, is that the leader of this government hold people to a higher standard," city Controller Michael Lamb said in one of several points in which he underlined his contention that expectations for city government's performance had eroded under this administration.
Mayor Luke Ravenstahl defended the overall performance of police officers, noting that the city's crime rate had fallen by 25 percent during his tenure. Alluding to a federal grand jury investigation of a police communications contract that has swirled around associates of police Chief Nate Harper, Mr. Ravenstahl said, "Chief Harper has been a great leader. I hope that what he is telling me is true. I have no reason to think otherwise. ... I don't believe there is a lack of leadership there."
The next milestone in the race comes Thursday when year-end finance reports are due.
Andrew McGill has the story on plans to refurbish the county courthouse (above):
This year marks the 125th anniversary of the opening of the courthouse, the first building of note on Grant Street and still dominant among today's steel-and-glass towers.
County officials want to make sure it can still hold its own.
At last Tuesday night's county council meeting, Executive Rich Fitzgerald announced a plan to renovate and restore the courthouse and adjoining former jail, a top-to-bottom task that likely will take years. Although there's no firm plan yet, Mr. Fitzgerald plans to ask for assistance from outside donors and take advice from local experts.