Steve Toprani and the Wild, Wild West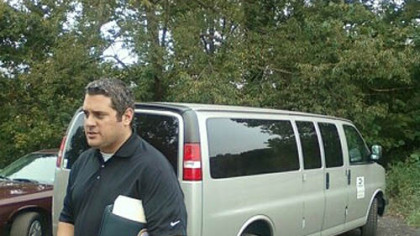 If overtures about police corruption in the Steel City have made you queasy, take some comfort in the fact that, at least as far as we know, the bureau's troubles don't hold a candle to the sort of malfeasance that has been uncovered in departments in our neighbors to the west, Washington County. Take this gem from East Washington:
Bad things happen when you romance a police chief's ex-wife, make silencers and own a machine gun. post-gazette.com/stories/local/…

— Rich Lord (@richelord) February 19, 2013
At the start of the week, prompted by news that Chief Nate Harper had quietly set up a side business with subordinates and that another police commander held an outside full-time job, Mayor Luke Ravensthal appointed former Washington County District Attorney Steven M. Toprani to lead an outside review of police policies and procedures.
Here's a little background on Mr. Toprani for those who might not be familiar:
Mr. Toprani's history of crack-downs on corrupt departments is part of the reason he was chosen for the job, the mayor's office said. Within his first two years in office, he sought to empanel an investigative grand jury -- the county's first -- to investigate police corruption and indicted five officers from various departments. Three were from one small department, as Jon Silver details here.
Still, he had mixed success in that regard. Of the five, three pleaded guilty. But for the remaining two -- Derek Dayoub and Amber Price -- charges were dropped and the officers later sued. Mr. Toprani said Officer Dayoub's charges were dropped because of his cooperation, but in a suit, he claims they never should have been filed in the first place.
Officer Price's suit, which alleged she was prosecuted after she asked questions about a hidden camera in her changing room, was recently settled for $15,000.