The Yinzerlympics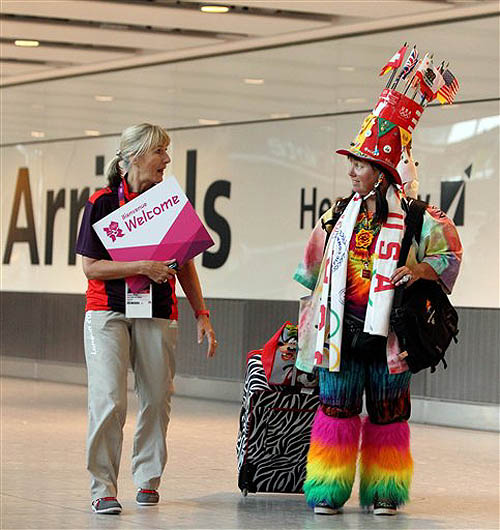 Alright, folks, we at the Post-Gazette are keenly aware that we've been beating you over the head with story after story after story about public corruption, alleged public corruption, lax accounting creating opportunites for public corruption, and, oh, what else, federal authorities investigating public corruption.
But there was a bright spot of municipal news this week when we reported that Pittsburgh was invited to submit a bid to host the 2024 Olympics. WOOO!!
To be clear, we weren't the only city invited, but getting the letter put us in the fine company of cities like Milwaukee, Wisc., Rochester, N.Y. and the hated City of Brotherly Love. (Frankly, if they submit a bid, we should, too, just out of spite. Isn't that how this whole cross-state rivalry works?) My hometown, Sacramento, which is hanging on to its NBA team by a thread, was also on the list.
Admittedly, city officials expressed skepticism that the Steel City would put in a bid, a process that is expensive in and of itself, before you go even go about developing a creepy mascot. NPR reports that the Windy City's unsuccessful bid for the 2016 Olympics cost $100 million.
"Certainly there would be logistical challenges to meet even to put a bid together," said Joanna Doven, a spokeswoman for Mr. Ravenstahl. "We will look into what it would take and talk to the corporate and nonprofit community to see if they would be interested."
(The Post-Gazette editorial board, on the other hand, urged the city to go for the gold.)
But if you thought it got tepid reception among city officials, Twitter-ers had a lot of fun with the notion of a Steel City-based Olympics with the hashtag #yinzerlympics and #pittsburgholympics. Some of my favorites:
opening ceremony performance: donnie iris #yinzerlympics

— Chelsey Rovo(@chelseyrovo) February 20, 2013
#pittsburgholympics is a cruel joke. It's like a girl giving you her number and it's 412-555-5555

— Jim (@jtp2106) February 22, 2013
Synchronized Swimming with aquatic life, industrial chemicals in the Mon. #OaklandOlympicEvents#PittsburghOlympics

— Souf Oaklin fo' Life (@Souf_Oaklin) February 22, 2013
"Why are there coleslaw and fries on the pommel horse?" #yinzerlympics

— justine (@XTREMELYSERIOUS) February 20, 2013