Mayor appears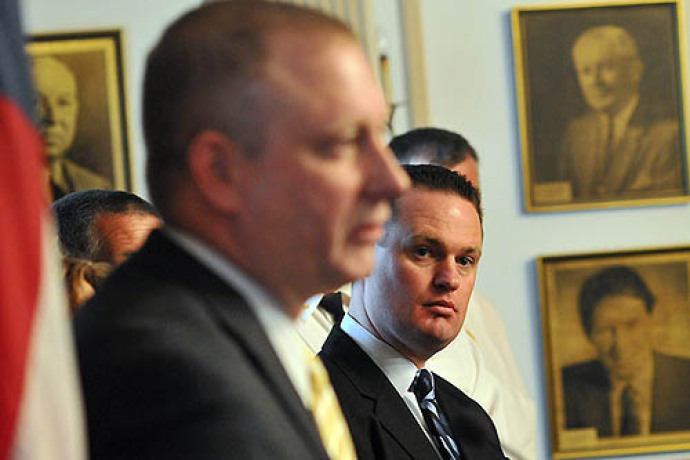 Despite concerns that the administration would send hologram Luke a la Tupac at Coachella last year, the real flesh-and-blood mayor showed up at a news conference this morning with public safety personnel and Pittsburgh Marathon director Patrice Matamoros to highlight security measures for the May 5 race.
He also answered a few questions about where he's been since his last press event 35 days ago and how he plans to spend the remainder of his term. Here's a snippet:
I asked him if he was running the race and which one:
Ravenstahl: The relay, the last leg. That's the plan anyway.
Me: How fast do you plan to run?
Ravenstahl: I just hope to finish.
...
WPXI's Rick Earle: Do you plan to release [your public schedule]?
Ravenstahl: I do not.
Earle: What are your goals and agenda for the next seven months?
Ravenstahl: I'm not going to talk about those today.
...
Reporters continued to hammer him with tough questions like "Where have you been for the last 35 days?" and "What have you been up to?" Some of his answers:
"Working. I've been in town the entire time. I've continued to work on economic development projects and some of the things I hope to accomplish before the end of my term ... My advice to you would be to go talk to the guys that are runnin .. they're probably more relevant now than I am."
And finally, my favorite:
Asked @mayorluke who he's been meeting with while he's been MIA from the media. "Um, NOT YOU ... despite your repeated attempts." #burn!

— Moriah Balingit (@MoriahBee) April 25, 2013