Fitzgerald woos the kindergarden set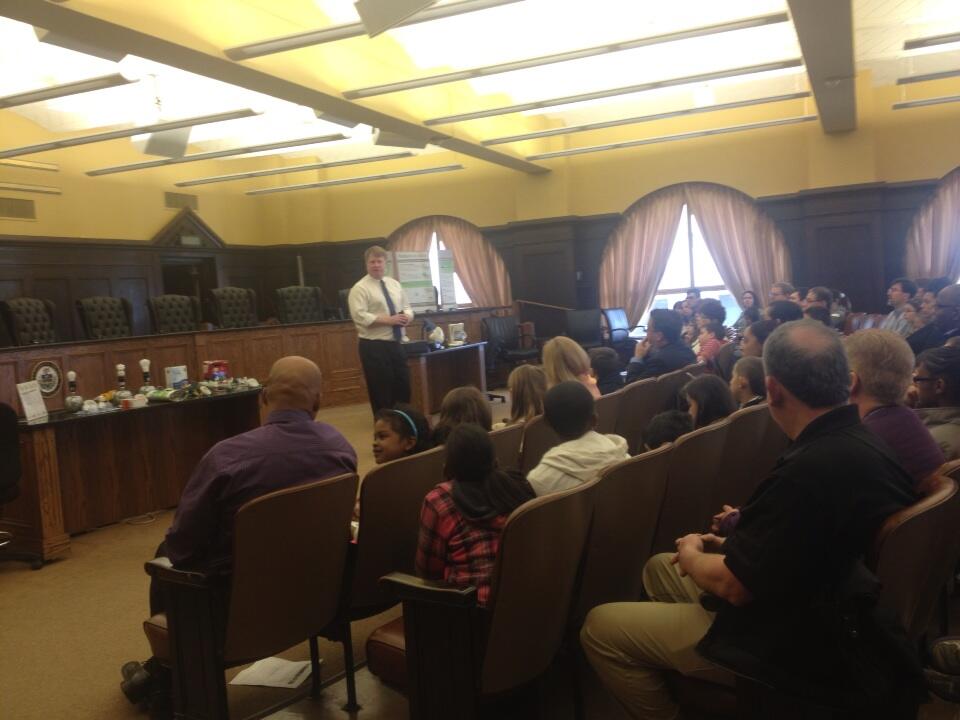 A few hours before Allegheny County Executive Rich Fitzgerald MC'd Bill Peduto's presser outside the City-County Building, he played up to a younger set: The children of county employees, assembled for "Take Your Daughter or Son to Work Day."
"This courthouse has been up for a long time," he told the group of 150 or so sitting in the courthouse's county council chambers. "Even longer than I've been working here."
Well, the parents laughed.
All the same, Fitzgerald told kids to watch carefully during their visit and think about their parents' responsibilities. "What your parents are doing are important things for this community not only for now, but for when you guys grow up," he said. "We worry about just not today, but we worry about for you guys."
Then he took one question. Quixotically, a little boy asked if there used to be railroads in Pittsburgh. "There still are!" Fitzgerald responded.