Breakfast Sausage: 5 stories to read this morning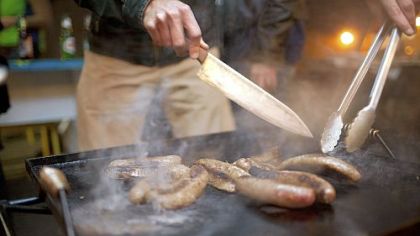 Good morning. Campaign finance reports in the mayor's race and other local races are due later today -- check here later on for details.
1. Crime prevention has been an issue in the mayor's race. Moriah Balingit writes on a gunshot detection system being tested in the East End.
2. Along those lines, Andrew McGill has the story on an Allegheny County health commission on preventing violence.
3. Here's the obit on former Gov. George Leader, who was only the third Democrat elected to run Pa since the Civil War.
4. Michael Bloomberg's Mayors Against Illegal Guns is running a TV ad in the Philly and Harrisburg markets thanking US Sen. Pat Toomey for his support of gun-buyer background checks.
5. Pa's new transportation funding bill would almost quadruple the one-time fee for getting vanity licence plates.