Murphy: Vexing visionary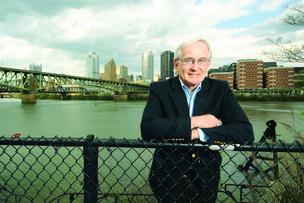 Tim Schooley at the Pittsburgh Business Times takes a long look at the legacy of former Pittsburgh Mayor Tom Murphy (who's going to do a monthly PBT column). The whole thing's a must-read (check out Joe Mistick's comment on the difference between Murphy and Luke Ravenstahl), but here's a bit from the top where Schooley captures Murphy's still-pugnacious style:
Pittsburgh has indeed changed plenty since Murphy's time as mayor, with downtown redevelopment progessing under those who followed him, Bob O'Connor and Luke Ravenstahl.
The central business district office market is at a historic high, housing values are up in neighborhoods throughout the city and new residents are flocking to downtown in unprecedented numbers.
"Pittsburgh has a buzz about it now," Murphy says, putting it at not quite the same level of other up-and-coming cities like Seattle and Austin, Texas. Yet, he adds, there's more work to be done.
"We're way behind in terms of the numbers that I see in other cities," says Murphy, noting, for example, that 45 percent of the building permits in metropolitan Chicago are in downtown.
Photo: Joe Wojcik/Business Times