Get your seatbelt on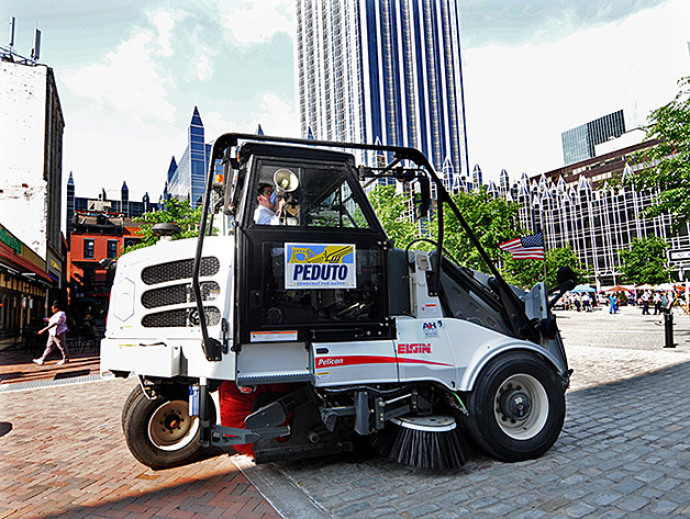 So what's next? Bill Peduto has promised "great change" in a city government he says has become corrupted, and he's already on record pointing out some of the things he'll do come January.
Here's just a few:
-- Forcing the Ravenstahl-controlled parking authority to finally fork over the $10 million annually that Peduto's council majority approved in 2010 to help bail out the city pension fund (Look for changes at the Water & Sewer Authority board too, as Peduto supporter Patrick Dowd has long fought for)
-- Conducting a neighborhood-by-neighborhood "Pittsburgh Survey" of city residents
-- Requiring green construction in housing authority construction development
-- Changing 1980s-era parking permitting
-- Sharing parks, purchasing, fiscal and fleet services with Allegheny County
And on and on . . .
Here's the message the Democratic nominee sent to supporters this morning:
Last night, we made history, and today, we are a step closer to a New Pittsburgh.
Our New Coalition was built from the ground up. It encompasses ordinary Pittsburghers from North, South, East and West. Pittsburghers from labor to environmentalists, from women's groups to youth, from the LGBT community to a broad base of elected officials. We built our support from every race, gender and corner of this city.
And, we could not have done this without you.
You who knocked on doors, who phone-banked, who donated, who spoke to your family and friends whether in person or through social media. You took the power back from those who have run this city for decades and put it squarely back in the community and the people who live in it.
You saw the potential that Pittsburgh has and know that we have the opportunity—and the responsibility—to build our great city once again.
Thank you.
Together, we will make Pittsburgh the city we know it can be.
Bill