Camping in the Capitol for Medicaid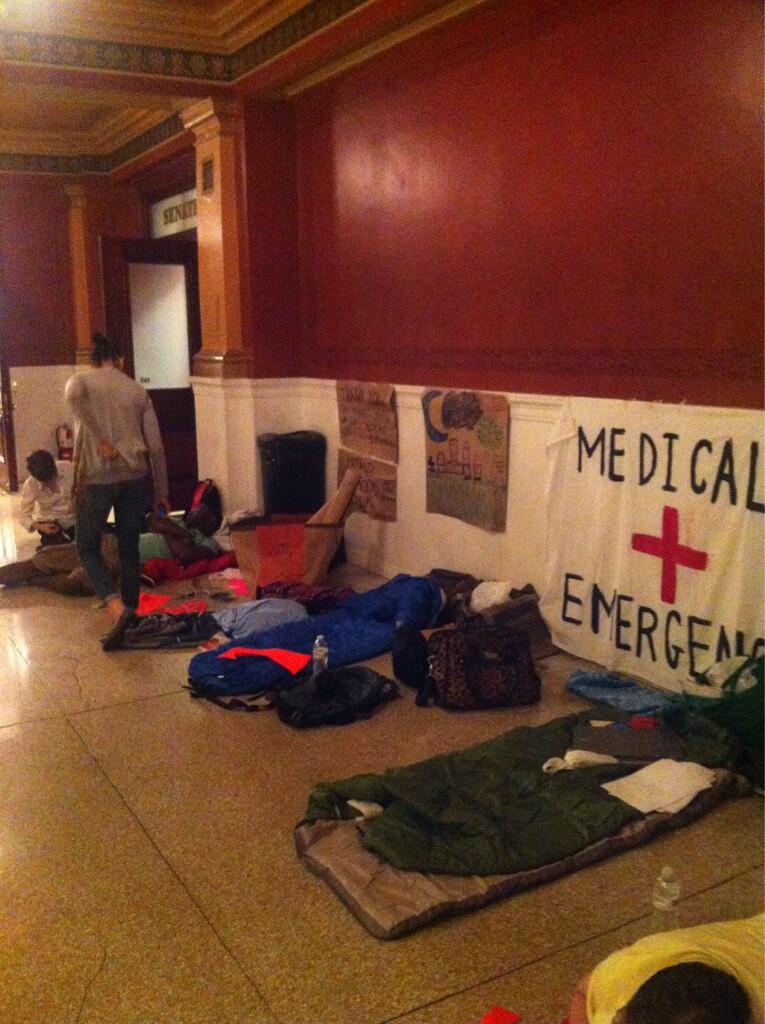 A group of about a dozen uninsured Pennsylvanians have set up "camp" (complete with sleeping bags) in the state Capitol to press for the expansion of Medicaid as part of state budget talks. The budget deadline is
Sunday
.
The group spent last night in a Quaker meeting house close to the Capitol.
"Health care is important. That's the reason I'm here," said Elaijah Shepard, 21. Ms. Shepard works full-time at a daycare in Garfield, yet cannot afford health insurance and doesn't qualify for Medicaid; she believes she would qualify under an expanded program.
Gov. Tom Corbett has consistently said he wouldn't agree to such an expansion of the program, which provides health insurance for low-income people, unless the federal government allows Pennsylvania to make changes to its program, which he describes as unsustainable in terms of costs.
Such an expansion could cover an additional 800,000 people, according to state estimates.
A vote on Medicaid expansion could come in the Senate as early as today, Sen. Vincent Hughes, D-Philadelphia, told reporters yesterday.
Ms. Shepard and other demonstrators say they plan to stay through the weekend as budget discussions continue.