Breakfast Sausage: Five stories to read this morning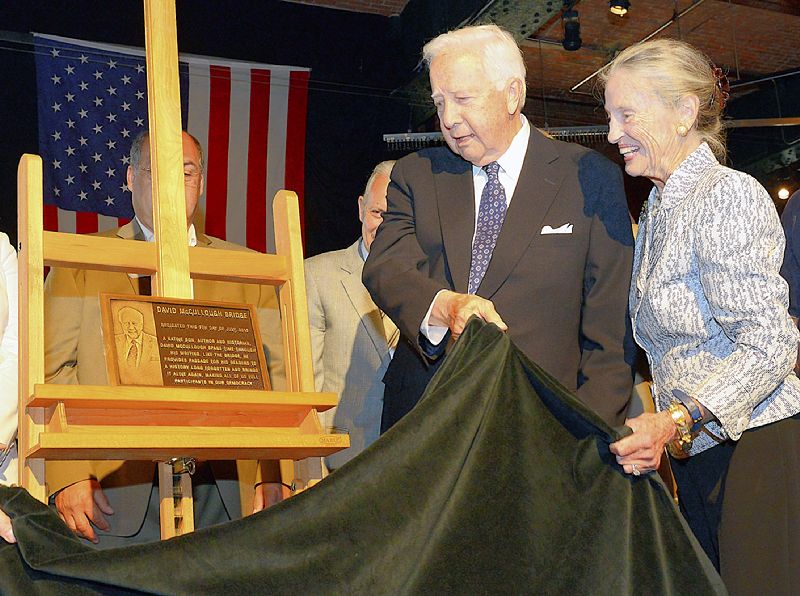 Happy Monday Early Returners.
1. What do you give a preeminent American historian for his 80th birthday? A bridge, apparently. The 16th Street Bridge was renamed for Pittsburgh native David McCullough, author of several books with dashing portraits of dead presidents on the cover. Sunday was also "David McCullough Day," as decreed by Allegheny County Council.
2. Who is Robert Gigliotti? Rich Lord, Liz Navratil and I profile a Banksville valet company owner who's dealings with the city of Pittsburgh are under federal scrutiny.
3. Everyone needs a place to lay their head, including transient oil and gas workers. Anya Litvak writes on hotels that cater to crews, which means breakfast at 3:30 a.m.
4. Paula Reed Ward writes on an interesting -- and sad -- quandary facing the court. Are victims of child pornography harmed when it's viewed online years after its creation? The answer governs whether or not victims are entitled to compensation. The U.S. Supreme Court has taken up the case.
5. The Associated Press reports that Teresa Heinz Kerry is hospitalized.