Kane to defend voter ID, if not DOMA
It bears mentioning that while Pa Attorney General Kathleen Kane will not defend state law when it comes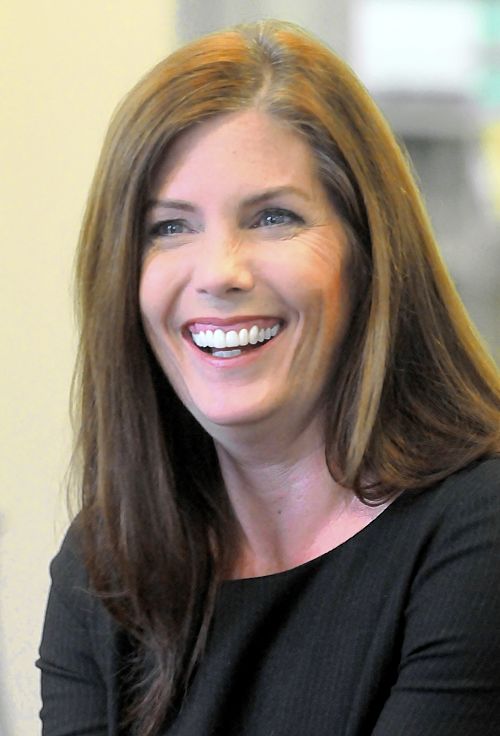 to the Defense of Marriage Act, her office is defending the state over another constitutional challenge that she and other Democrats have long criticized: voter ID.
Kane criticized the state's voter ID law during her 2012 campaign and after she took office early this year was considering not defending it when it came back up before Commonwealth Court in the summer. Well, the lawsuit from the ACLU and others finally goes to court Monday and her senior deputy Attorney General Timothy Keating is the state's lead counsel.
So how can she bow out of defending DOMA saying it's unconstitutional when that's what she and other Democrats have also been arguing about voter ID for the past year (ie, that it unconstitutionally disenfranchises voters)?
There could be a couple differences, big picture and little. The little is voter ID is an ongoing case going back more than a year, whereas the ACLU's suit over gay marriage is brand new. The big is the U.S. Supreme Court -- while it narrowly struck down parts of DOMA two weeks ago, it has largely upheld voter ID and related measures, from the 2008 decision on Indiana's law to its recent dismantling of parts of the Voting Rights Act, which has led Texas and other southern states to rush toward once-blocked voter ID regulations.
UPDATE: The AG's press office directed us to their release today (which doesn't mention ID):
Attorney General Kane will not defend DOMA
HARRISBURG – Attorney General Kathleen G. Kanetoday announced that the Office of Attorney General will not defend Pennsylvania's Defense of Marriage Act in a recently filed lawsuit (Whitewood, et al vs Corbett, et al). The lawsuit challenges Pennsylvania's Defense of Marriage Act, based on the Equal Protection and Due Process Clauses of the United States Constitution.
The law, commonly referred to as DOMA, prohibits marriage between people of the same sex. In addition, under DOMA, same-sex marriages that are legally made in other states are void in Pennsylvania.

"I cannot ethically defend the constitutionality of Pennsylvania's version of DOMA where I believe it to be wholly unconstitutional," Kane said.

"It is my duty under the Commonwealth Attorneys Act whenever I determine it is in the best interest of the Commonwealth to authorize the Office of General Counsel to defend the state in litigation."
"Additionally, it is a lawyer's ethical obligation under Pennsylvania's Rules of Professional Conduct to withdraw from a case in which the lawyer has a fundamental disagreement with the client," said Kane.
Kane made the following points about DOMA:

Pennsylvania's DOMA, like the federal DOMA, imposes a disadvantage, a separate status, and a stigma on those who enter into same-sex marriages.

Pennsylvania's DOMA wrongly denies same-sex couples the fundamental right to marry in Pennsylvania; and for those same-sex couples who legally marry outside Pennsylvania, it denies them the fundamental right to have their lawful marriage recognized in our state.

Pennsylvania's DOMA has no legitimate purpose other than to disparage and injure same-