Breakfast Sausage: 5 stories to read this morning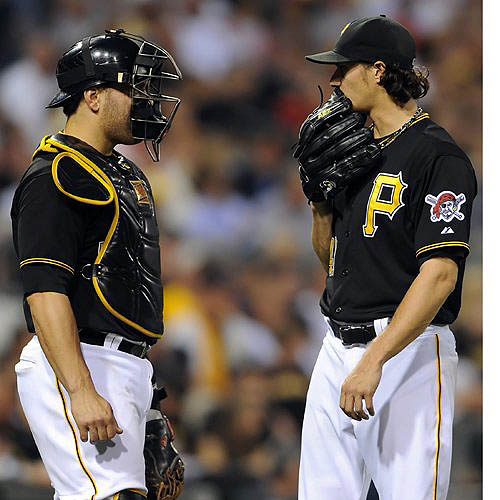 Man, the Pirates are just beating the bejeezus out of my office pool. I guessed they'd only win 74 games this year. Last night, they won their 65th game. And they have 55 left.
1. Five folks will gun it out for Patrick Dowd's vacant city council seat. As you'll recall, two of them have already bloodied noses.
2. Allegheny County Council, waking up from its summer nap to sleepily shake its fist, says it has a "relevancy problem" and wants to be more involved in the selection of county directors.
More (including bonus cartoon!) after the jump.
3. Melissa McDaniels at PA Independent has five predictions for what could happen to Pennsylvania's roads following the legislature's failure to pass a transportation bill.
4. Disgraced Philadelphia power broker (and part-time state Senator) Vince Fumo is returning home from federal prison, living in a halfway house and working for $10 an hour as an office clerk before he moves back into his 33-room mansion.
5. Our Jon Schmitz writes on how the new talking crosswalks Downtown are giving the short end of the stick to Gen. John Stanwix, instead pronouncing his name "Stanwyck."
6. BONUS CARTOON: Rob Rogers gives a hat tip to city councilman. Bruce Kraus and the success of his partner benefits bill.