Breakfast Sausage: 5 stories to read today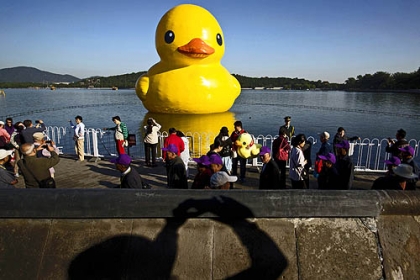 Good morning.
1. With no sign of progress on Capitol Hill, Tracie M writes on President Obama's claim of GOP "blackmail."
2. There is money budgeted for Pittsburgh police to help guide traffic on construction-choked Carson Street, but Jon Schmitz gets differing responses on why none are doing so.
3. And there is grant funding for city government's cable TV channel, but little signs of upgrades, writes Moriah B.
4. Allyson Schwartz vows to spend more on education if elected governor, writes Jim O'Toole, while fellow Democrat Rob McCord picks up the endorsement of the 95,000-member Teamsters union.
5. I told my 6 year old about a rubber duck as big as a house and she didn't believe me. Believe your father now??? Next thing you know, she'll believe it when I say a car flipped onto its back into the center of the Highland Park fountain.