Breakfast Sausage: 5 stories to read this morning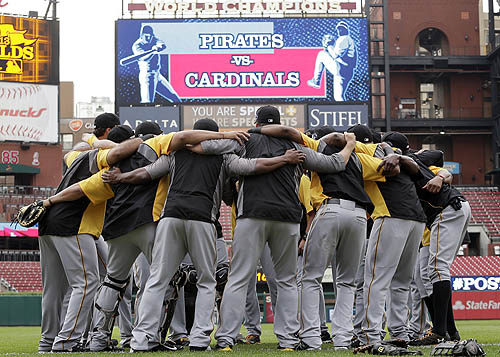 Good morning. (If you have the MLB Channel subscription.)
1. The P-G talks to an aspiring rum distiller left in the lurch by the federal shutdown, ready to go but for the required Alcohol and Tobacco Tax Trade Bureau stamp. He and others sound off in Rich Lord and Kaitlynn Riely's piece detailing the shutdown's affect on Pittsburgh.
2. But Pitt economist Chris Briem says Pittsburgh has one of the smallest percentage of federal workers in its total workforce, meaning we're probably getting off pretty easy.
3. A panel of state judges says convicted child molester Jerry Sandusky should not get another trial, dismissing complaints he was rushed into the courtroom before his defense was ready.
4. A bill that could give school districts more ways to collect tax revenue has passed through the state House of Representatives by a comfortable margin, though it could see more trouble in the Senate, which is considering competing proposals.
5. An arbitrator has ruled Pittsburgh police officers assigned to police crowds at Heinz Field and other big events should get the same plum wage their off-duty colleagues get when they're hired separately.