Breakfast sausage: 5 stories to read today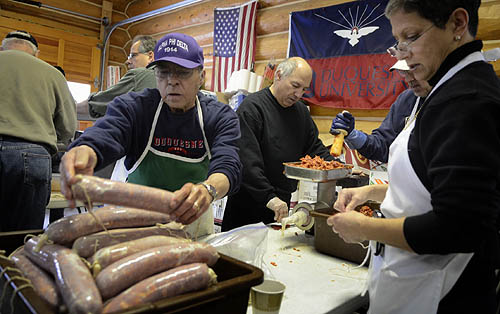 Good morning (though probably not for Tom Corbett).
1. What's that? Listen to a local Harrisburg news anchor gasp when Gov. Corbett compares gay marriage to "brother and sister" incest.
2. The federal government shutdown is putting nutrition programs for the poor in danger, not to mention regular economic reports.
3. Mon Valley leaders are struggling as hard as ever to save their communities, Andrew McGill writes.
4. Under pressure from business, county exec Rich Fitzgerald and incoming Mayor Bill Peduto, the Port Authority may move bus stops out of the core of Downtown Pittsburgh.
5. Good luck finding this afternoon's Pirates-Cardinals game on TV (if you can bear to watch).