When will county council consider the drilling moratorium on its desk?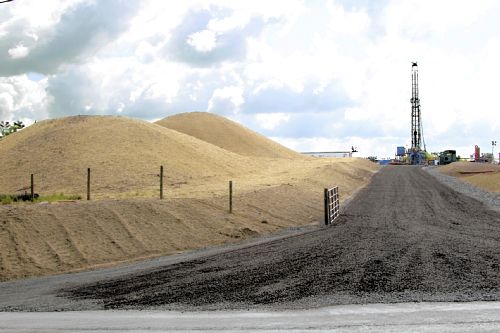 Last month, county council member Barbara Daly Danko submitted a proposal that might be a tough sell to her colleagues: A three-year ban on drilling for natural gas beneath county parkland.
It'll be an even tougher sell to County Executive Rich Fitzgerald, who wants to pursue drilling beneath Deer Lakes Park.
But it won't be a sell at all if it never comes up for a vote. And unlike most proposals in county council, which typically are heard by a committee within a week or two of being introduced, Ms. Danko's moratorium has languished in limbo for a month.
While council president Charles Martoni sent her bill to the government reform committee, he hasn't yet scheduled a meeting to discuss it. Scheduling conflicts, he said.
Council member Heather Heidelbaugh, R-Mt. Lebanon, called him on it at the last meeting. No one wants to see a council bill buried, do they?
Mr. Martoni promised to schedule a meeting in the next two weeks. That would presumably mean either next week or the week after, making his deadline Oct. 25.
Mark your calendars, folks!