Manchins skips debate for $-raiser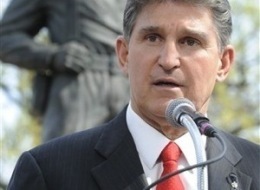 So why didn't WVa guv and US Senate candidate Joe Manchin attend last week's sole Senate debate before the state's special primary this coming Saturday? Why, the Democrat (and impressive fundraiser) was at a what his camp calls a "friend-raiser" hosted by a rich mine company owner, Chris Cline of Cline Resource and Development.
That said, Cline sounds like he'd throw a fun party. From Ry Rivard of the Charleston Daily Mail:
Cline is the wealthy owner of what is apparently a closely held operation with mines in the Appalachian and Illinois coal basins. During this year's Gator Bowl festivities in Jacksonville, Fla., Cline, an avid West Virginia University fan, parked his yacht worth about $30 million and hosted a party there.
Join the conversation: