Monday headlines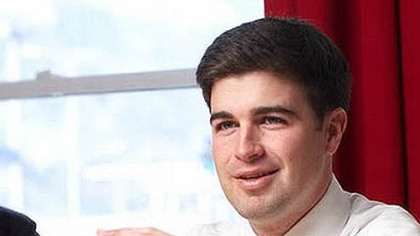 Good morning. Here are some weekend stories you may have missed.
On the Democratic brawl for the 12th District congressional seat:
The winner is already known in the Democratic primary between incumbent U.S. Reps. Jason Altmire and Mark Critz. It's the Republican Party.
GOP mapmakers had to cut one of Pennsylvania's seats after the 2010 U.S. Census, so they smushed Mr. Altmire's 4th District into a new 12th District, stretching it from the Ohio border in Beaver County past Pittsburgh down to the borough of Somerset. In the process they forced the two incumbents into a tense battle that is draining Democratic campaign coffers, testing the might of the party's friends in organized labor and leaving the victor bloodied going into a competitive general election race in the fall.
And the adjacent one in the 18th District:
Facing a GOP challenger for the first time since joining Congress in 2002, U.S. Rep. Tim Murphy defended himself Wednesday against criticism from fellow Republican Evan Feinberg and complained about the new influence of super-PACs on American politics.
Mr. Feinberg, 28, is a Peters native and former staffer to Republican Sens. Tom Coburn and Rand Paul who moved back to the area last year to take on Mr. Murphy, whom he considers too moderate for the 18th District south of Pittsburgh. Voters there have voted Republican in the past three presidential contests and were early supporters of Pat Toomey in his unsuccessful challenge of then U.S. Sen. Arlen Specter in the 2004 primary.
Tom Barnes looks at the bloc of state House Republicans standing in the way of some conservative priorities:
The House now has 112 Republicans, which is more than enough to get the minimum of 102 votes needed to approve bills and send them to the Senate.
But 12 to 15 of the House GOP caucus members "are holding the other members hostage and thwarting their will" on bills to change the prevailing wage law and to get the state out of the business of selling liquor and wine, complained Matthew Brouillette, president of an influential conservative group called the Commonwealth Foundation.
Pittsburgh councilman Corey O'Connor (top) is starting a neighborhood cleanup crew like his late dad did (Joe Smydo)
Join the conversation: