Orie's $$$; behind the 37th District scenes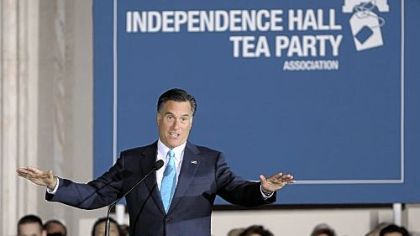 Steven M. Falk/Philadephia Inquirer
Good morning. Some intriguing stories in the P-G today before Pittsburgh gets a double-dose of presidential politics:
Paula Reed Ward writes on state Sen. Jane Orie using her campaign account to pay for defense lawyers in her public corruption trial:
State Sen. Jane Orie, who will be sentenced next month on 14 criminal counts, paid more than $100,000 in legal fees in 2011 out of her campaign coffers.
According to her campaign finance report for that year filed with the Pennsylvania Department of State, Ms. Orie, R-McCandless, paid her defense attorney, William Costopoulos, a total of $105,500 out of funds that were contributed to her campaign.
She paid another $6,872 in reimbursement to her brother, John R. Orie Jr., for a copy of the transcript from her 2011 trial that ended in a mistrial when prosecutors accused her of submitting fraudulent documents in the case.
Ms. Orie was found guilty of 14 of 24 counts against her at a retrial of the charges in March. She will be sentenced May 21 by Allegheny County Common Pleas Judge Jeffrey A. Manning.
Most experts agree that under Pennsylvania's lax campaign finance laws, using funds to pay for legal expenses -- especially when they are borne out of a candidate's office -- is legally permissible. It has been done before by others in similar situations.
Some, though, raise questions about the ethics of the issue.
Chris Borick, a political science professor at Muhlenberg College, called it "a gray area."
"If it does somehow survive a legal test, it clearly doesn't survive an ethical test," he said.
And Harrisburg bureau chief Laura Olson notes some of the powers-that-be behind moving D. Raja and Sue Means out of the state Senate district they're battling over with fellow Republican state Rep. Mark Mustio:
One of those lawmakers, House Majority Leader Mike Turzai, R-Bradford Woods, has endorsed state Rep. Mark Mustio, a Moon Republican who would still live in the Senate district. Mr. Turzai donated $5,000 to Mr. Mustio and hosted a breakfast fundraiser, according to finance reports.
Additionally, Senate Majority Leader Dominic Pileggi, R-Delaware, contributed $100,000 to Mr. Mustio. The Senate map he proposed would have left Ms. Means' Bethel Park home in the district but exclude Mr. Raja, who lives in Mt. Lebanon.
Karen Langley followed Mitt Romney -- who's in Bethel Park this morning before heading to Lancaster -- when he addressed a tea party event last night in Philly:
They cheered when the presumed Republican nominee pledged to repeal President Barack Obama's health care law, when he charged that the president does not understand the economy, when he promised to never apologize for America.
"I think he was surprised by how enthusiastic we are as tea partiers," said Diana Mitzner, a real estate agent from Cherry Hill, N.J. "We, the tea party people, believe that the current administration is a disaster for our country."
The GOP released this statement in advance of Michelle Obama's private fundraising events later today:
"During his time as President, Obama has offered many shiny objects and focused on cynical political gimmicks that divide the country, but he has failed to deliver on the promises he made four years ago.  Today, on tax day, the Obama campaign is in Pennsylvania using Pittsburgh as an ATM for the Obama reelection fund while at the same time proposing tax increases on hardworking Americans to pay for his out-of-control spending."– RNC Spokesperson Allie Brandenburger
The DNC released this video on Romney:
Join the conversation: