Orie: "I'll never stop doing what I did"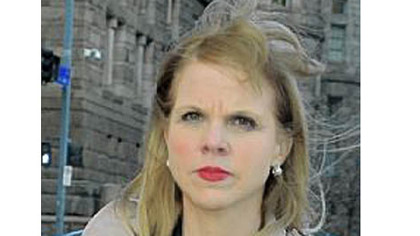 The great Rich Lord has an exclusive and fascinating interview today with Jane Orie in which the imprisoned state Senator goes back to the morning after her sister's election to the Supreme Court. It was 7:30 a.m. and her former friend Law Claus, a prosecutor in Steve Zappala's office, was calling to say she was under investigation:
"I really believed in my heart of hearts that there was absolutely nothing there," said Orie. On Monday, she was sentenced to 21/2 to 10 years in prison for 14 criminal counts, including five felonies.
Rich charts her squabbles with the Zappalas, a powerful Democratic family led by Stephen Zappala Sr., himself a former chief justice on the court:
Elected to the Senate in 2001, her opposition to pension enhancements, pay raises and gambling made her "something of a voice in the wilderness," Orie said. "But I could get a drum beat going."
She pounded on the bill legalizing slots casinos.
"So much money was at stake, and so many political insiders had their hands out. So did a lot of legislators," Orie said. A provision in the slots legislation that allowed legislators to have 1 percent stakes in casinos was stripped from the law after she made it an issue.
Once gambling was approved, Orie backed the Isle of Capri casino proposal, and not the Harrah's bid in which Charles Zappala, uncle of the district attorney, had an interest. Neither bid prevailed.
On Oct. 30, 2009, Orie wrote to fellow senators expressing concern that the Pennsylvania Casino Association hadn't registered as a lobbying organization, and saying it "has employed a former member of the Pennsylvania Supreme Court." That former member was Stephen A. Zappala Sr., father of the district attorney.
Also on that date, intern Jennifer Knapp Rioja left Orie's district office and contacted law enforcement to report witnessing political work on behalf of Joan Orie Melvin. That led to two trials, one ending in a mistrial when prosecutors discovered forged documents submitted by Orie, the other a conviction.
Now go back to Paula Reed Ward's story on Orie's sentencing. We noted yesterday that sentencing would probably take a while due to the usual parade of character witnesses. Instead her defense laid back. Here's Orie attorney William Costopoulos:
"What was she supposed to do? Throw herself down and accept responsibility after she had testified to what I believe were her truths?" he said. "That issue of remorse is sometimes overstated. She did not take issue with anything that was done today. She simply paid her respects to the court and accepted her sentence. What more do we want from people? To make them cry uncle publicly is more than I find acceptable."
But Mr. Claus, in his argument to Judge Manning, called out that behavior.
"The defendant has consistently throughout the trial showed a total lack of remorse."
He reiterated what he said during the trial that there were "two faces of Jane Orie."
The person known as a diligent senator by her constituents, and the one who was known as a tough taskmaster to her employees.
Mr. Claus accused her of providing "blatant misrepresentation" to the probation officer who prepared her pre-sentence report when she said she had no knowledge of her campaign work being done by her staff on state time.
"It's just impossible to comprehend," he said.
Orie said she felt that decisions by Judge Jeffrey A. Manning hamstrung her.
"I'm not allowed to even mention the Zappala name or gambling," she said. "I'm doing a case in the day and age where [the perception of] public corruption is so heightened, and my hands are shackled behind my back."
She was convicted March 26.
Unmarried, with no children, she spent the months prior to sentencing on house arrest in the McCandless home in which she grew up. She resigned from the Senate May 21. Next up: prison.
"I still believe I'll get justice," Orie said. "I'll never stop doing what I did."
Join the conversation: