Ravenstahl seeks soda tax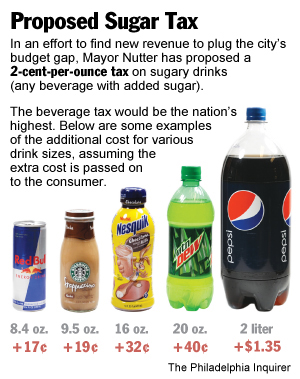 Mayor Luke Ravenstahl wants the 2-cent-per-ounce soda tax Philadelphia Mayor Michael Nutter is proposing for Philadelphia. Here's Joe Smydo:
Pittsburgh estimates it could get $25 million annually from a tax of 2 cents per ounce, Joanna Doven, the mayor's spokeswoman, said.

Mr. Ravenstahl will discuss the possibility with state lawmakers during a visit next week to Harrisburg, she said.
Join the conversation: