Rendell flips out on 60 Minutes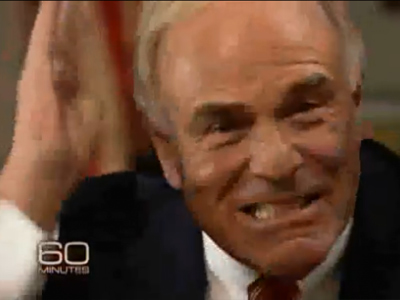 It looks like Gov. Ed Rendell will be ending his political career with a bang, freaking out on the  most popular news show on television and calling their reporters "simpletons" and "idiots."
In a wild-looking interview running this weekend "60 Minutes" reporter Leslie Stahl asks the outgoing guv about the negatives associated with legalized gambling. He says the most obvious downside is gamblers losing their paychecks -- but that they could do that in New Jersey or West Virginia, too -- and when she keeps pressing him on the question he bares his teeth and karate-chops the air in frustration.
"You guys don't get that," Rendell said, according to Chris Brennan at the Daily News. "You're simpletons. You're idiots if you don't get that."
Must-see video clip here. Probably not the best way to start his hoped-for new career in television.
Join the conversation: