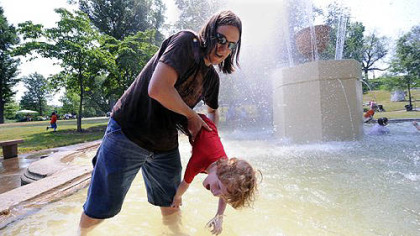 Welcome to what's basically summer. Some sleepy weekend links:
The fight over county weights & measures -- and whether Controller Chelsa Wagner can keep her name on stickers hither and yon -- comes to Allegheny County Council this week. County exec Rich Fitzgerald (who was a no-show at a Wagner budget event last week) is trying to take the responsibility over. (Len Barcousky)
Keystone Progress says state lawmakers are fleeing the conservative legislation-writing group ALEC, but many of them say they had little involvement with it. (Laura Olson)
Melissa Hart is officially running for the GOP bid in the Aug. 7 special election to fill Jane Orie's state Senate seat. "The person to send to get the most done in those two years [left in the term] is someone who has been there before," she told Laura.